Brochures with info material about HERA SINGLE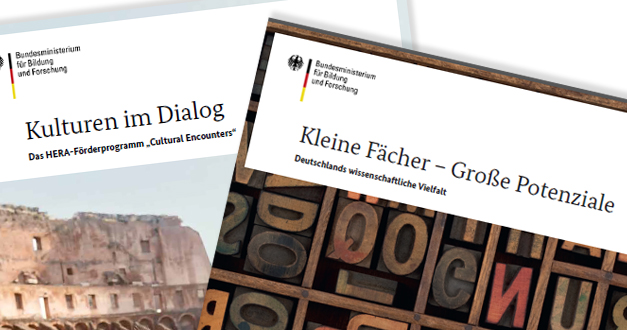 Excerpt
The German Ministry of Education (BMBF) published info material which features HERA SINGLE.
The brochure "Kulturen im Dialog" ("cultures in dialoug") contains information on all projects of the HERA "Cultural Encounters" programme (2013-2016). HERA SINGLE is portrayed on pages 36-39).
The brochure "Kleine Fächer – Große Potenziale" ("small fields of study -big potential") presents an interview with Prof. Christiane Brosius on page 28.